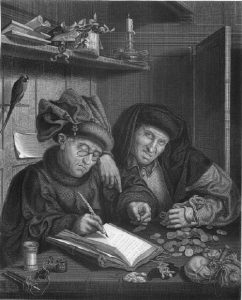 Bearing the name of a 1992 essay by its founder, this site aims to carry on the fight for sound, constitutional money.
The Golden Sextant won the first Bank Lips AG International Currency Prize.
Editorial Board
Reg Howe, Founder and Editor
Bob Landis, Editor
The Golden Sextant's editors at GATA's Gold Rush 21, August 2005, Dawson City, Yukon, Canada
---
Reginald H. Howe, is an author, private investor and member of Golden Sextant Advisors LLC, which provides consulting, management and investment banking services to companies and private investors with an interest in gold. From 1976 to 1984, Mr. Howe was a partner in the Boston law firm of Palmer & Dodge, where he specialized in civil litigation and was a member of the firm's investment committee. He was an associate at the same firm from 1970 to 1976. In 1983, Mr. Howe organized Golden Sextant Associates, a general partnership for investing in developing North American gold mining companies, and he served as its managing general partner until its profitable dissolution in 1987. For a few years thereafter, he continued as a sole legal practitioner and served as a registered investment adviser to private clients. Mr. Howe began his business career in 1964 as a financial analyst with the international division of The Kendall Company. He is a graduate of Harvard College, Harvard Law School and the Bologna (Italy) Center of the Johns Hopkins School for Advanced International Studies. Among his neglected projects is a work of fiction begun in 2000 as The Millenial Candidate.
Mr. Howe can be reached by e-mail at: rhhowe@goldensextant.com.
Robert K. Landis is a private investor and the other member of Golden Sextant Advisors LLC. From June 1994 to January 1996, Mr. Landis was a Managing Director of Schooner Capital International, L.P., a Boston-based investment company. From January 1984 through June 1994, Mr. Landis held a variety of positions within Merrill Lynch & Co.'s Investment Banking Group, most recently as a Director in the Financial Institutions/Mergers & Acquisitions Department. Before joining Merrill Lynch, Mr. Landis was an attorney with the New York firm of Simpson Thacher & Bartlett, where he practiced corporate and securities law in New York and London. Mr. Landis is a graduate of Princeton University and Harvard Law School, and is a member of the New York Bar.
Mr. Landis can be reached by e-mail at: rlandis@goldensextant.com.